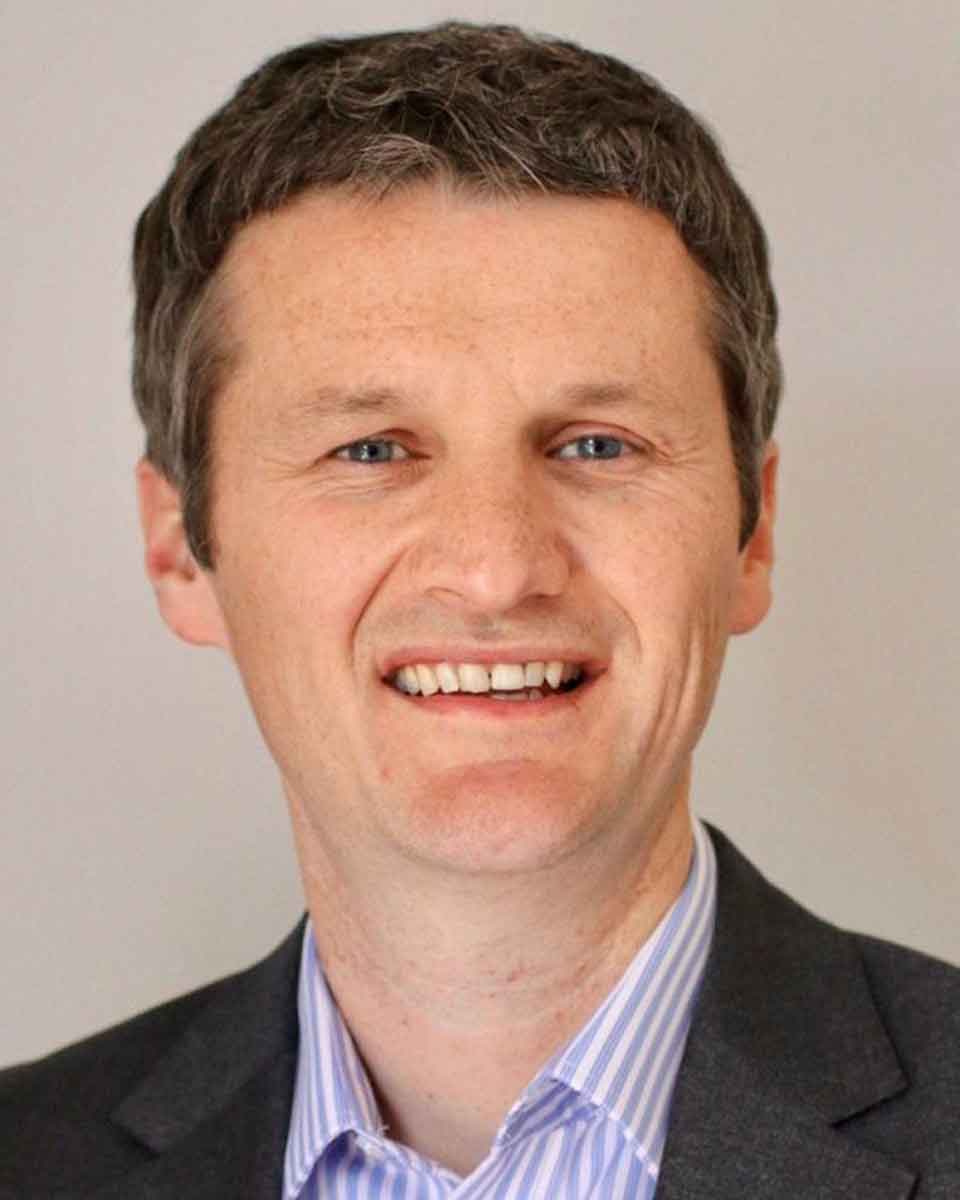 Steve Formoy
Finance Director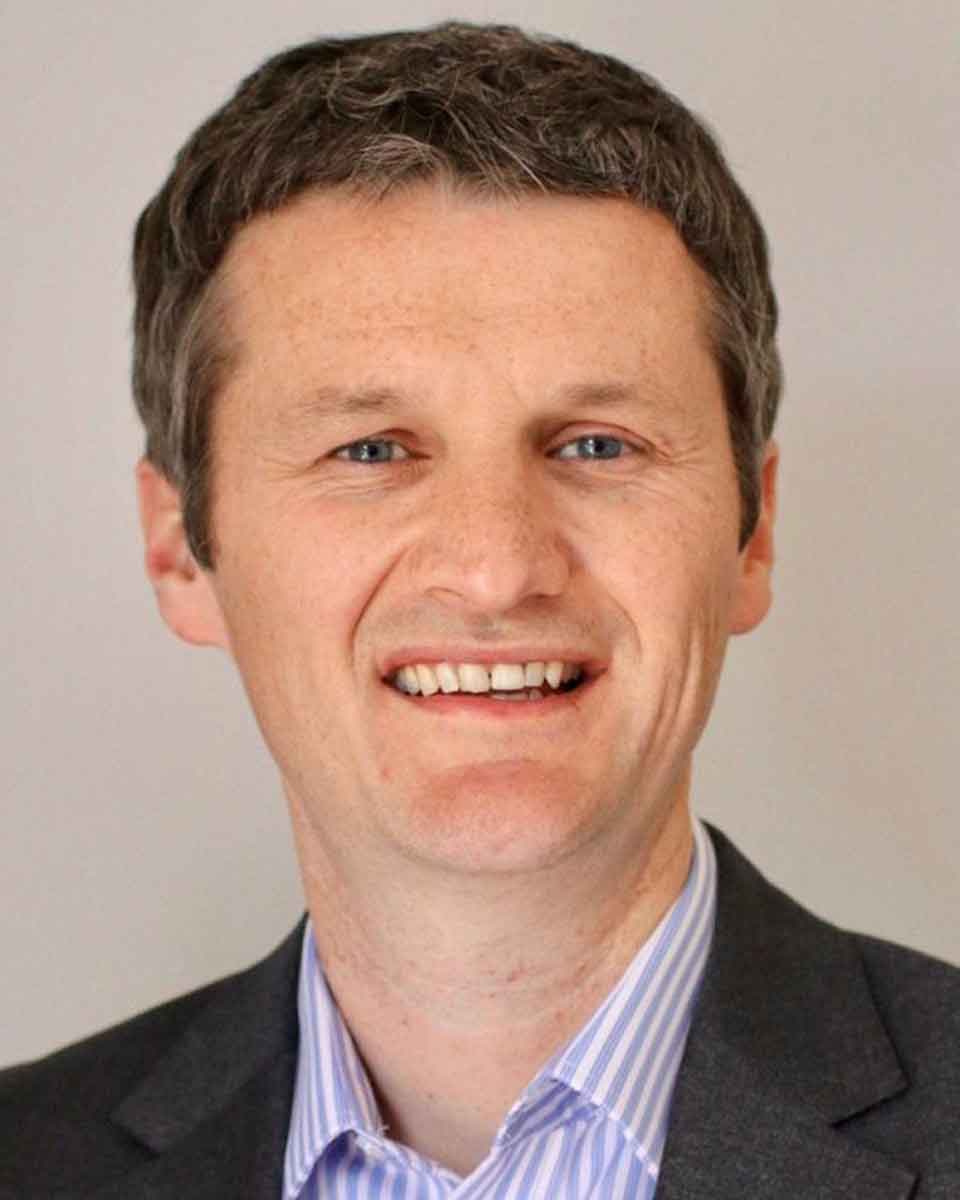 Steve Formoy
Finance Director
MOSL Charges
Each year MOSL agrees an annual budget with its members to provide the services set out in the market codes. The funding principles are set out in Section 10 of the Market Arrangements Code (MAC), with 50 per cent of the budgeted costs borne by wholesalers and the remaining 50 per cent borne by retailers. The costs, which are known as Market Operator (MO) charges, are invoiced to individual members based on their market share and totalled £11,200k for 2020/21 (£10,696k 2019/20).
MOSL also charges its members for Additional Services such as unplanned settlement runs in accordance with a published price list. In 2020/21 Additional Service (AS) charges totalled roughly £234k (£184k 2019/20).
Actual spend totalled £10,470k (£10,696k 2019/20). A detailed breakdown of our actual spend compared to budget is provided within the MOSL Annual Report and Financial Statements, which is expected to be published in June 2021.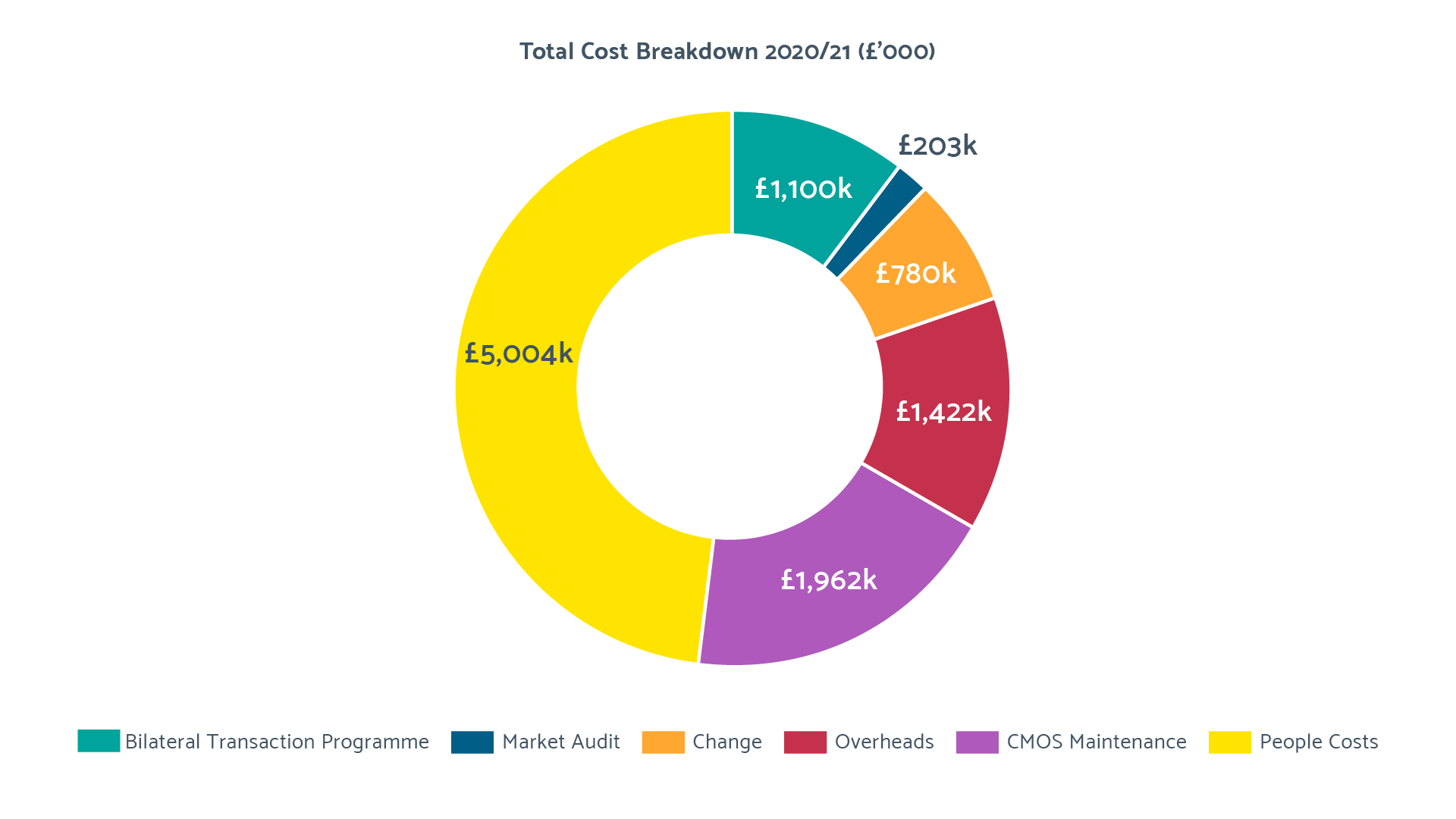 Market Performance Standards Charges
MPS and OPS charges are levied when trading parties fail to meet agreed performance standards. These performance charges are ultimately redistributed to trading parties or can be used to fund market improvement projects in accordance with the changes introduced by CPM018: 'Treatment of MPS and OPS Charges' on 1 January 2020.
As part of the response to COVID-19, a series of mitigating measures were put in place by the Panel and Ofwat, working closely with MOSL. These measures took effect from March 2020 and had a major impact on performance charges, as follows:
Suspension of the levy and collection of OPS charges from 1 March 2020 to 1 January 2021 - in total £160k of OPS charges were suspended for 2020/21
Suspension of the levy and collection of MPS charges from 1 March 2020 to 1 April 2021 - in total £3,235k of MPS charges were suspended for 2020/21
Performance charges (MPS and OPS) invoiced and collected during 2019/20 were able to be offset by retailers against MOSL's 2020/21 Market Operator charges for the period from April 2020 to September 2020. MOSL automatically credited up to 58 per cent of the amount to be redistributed to individual retailers (or the entire amount if it is less than £2,000) against MO invoices issued in this period. This eased the cash burden on retailers by effectively redistributing £1,476k early, as otherwise these charges would not have been returned to them until September 2020
Returning all remaining MPS and OPS charges to trading parties, totalling £2,594k, in September 2020, rather than using any to fund longer term market improvement projects as permitted by CPM018.
As noted above, CPM018 was introduced in January 2020 and allows MPS and OPS charges to be used to fund market improvement projects. Whilst this was delayed as a result of COVID-19, the intention remains to make use of this funding ability going forward.
A Market Improvement Fund is being established through which such funding will be made, with bids received and assessed under an appropriate evaluation criteria. The structure and governance of this fund is in the process of being established and will be approved by the Panel, with the funding expected to be allocated to sucessful bids in Autumn 2021.
Costs
The cost of running the market performance function was circa £443k figure (£1,188k 2019/20) and is shown in the table below. The year saw a series of actions to reduce costs compared to 2019/20. Contractor resource, which had been brought in to fill a headcount gap arising from the move from London, was filled with full time employees (FTEs) at a lower cost. As a result of COVID-19 there was a substantial reduction in travel and meeting expenses and travel related time costs.
Breakdown of MPF Costs:
| | 20/21 | 19/20 |
| --- | --- | --- |
| Market Performance | £293,323 | £298,781 |
| Support from other teams | £36,559 | £73,147 |
| MOSL's Market Performance Team | £329,882 | £371,928 |
| Cost of running the MPC | £42,062 | £100,398 |
| Video production | £2,700 | £11,900 |
| Facilities | £803 | £9,204 |
| Cost of running the User Forum | £3,503 | £21,104 |
| Contractors within MOSL | £34,897 | £373,140 |
| Consultants | £32,700 | £224,996 |
| Facilities | £0 | £9,048 |
| Costs of running the MPOP | £67,597 | £607,184 |
| Legal Advice | £0 | £12,558 |
| VAT Advice | £0 | £4,971 |
| Professional advice relating to CPM018 and CPW078 | £0 | £17,529 |
| Total Program Spend | £443,043 | £1,118,142 |